| | |
| --- | --- |
| | NEW! A paperback collection is available now! Order from this site for a SIGNED copy and other free goodies! |

Domestic Abuse is a daily cartoon available here about dispondent foodstuffs on the verge of tragic realizations or in the midst of personal crisis. Please enjoy and come back often to see what's new. Feel free to contact me with your comments. Hopefully these neurotic little drawings will be good for a smirk and even, on a good day, a laugh. And maybe next time you will think twice about raising your voice in the kitchen.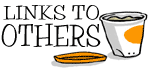 Today's Abuse • Archive • Buy Stuff • Comments • Links
Domestic Abuse is copyright ©2002-2014 Jeremy Lambros.
All reproduction and distribution is restricted.